Oil & Fats
Our state-of-the-art R&D and Quality Control department boasts of the latest tools that can improve the quality of oils & fats.
SFC machine – For measuring the solid fat content in various edible fats.
NMR spectroscopy – NMR provides a way of probing the moleculararrangements that lipids can adopt, their molecular order and dynamics, usuallyin hydrated solution and either with or without other components, such asmembrane proteins or ions, under a range of conditions of temperature,pressure, and pH
Gas Chromatography – This is a highly sensitive method used to identify andquantify the fatty acid content of lipids from tissues, cells, and plasma/serum,yielding results with high accuracy and high reproducibility.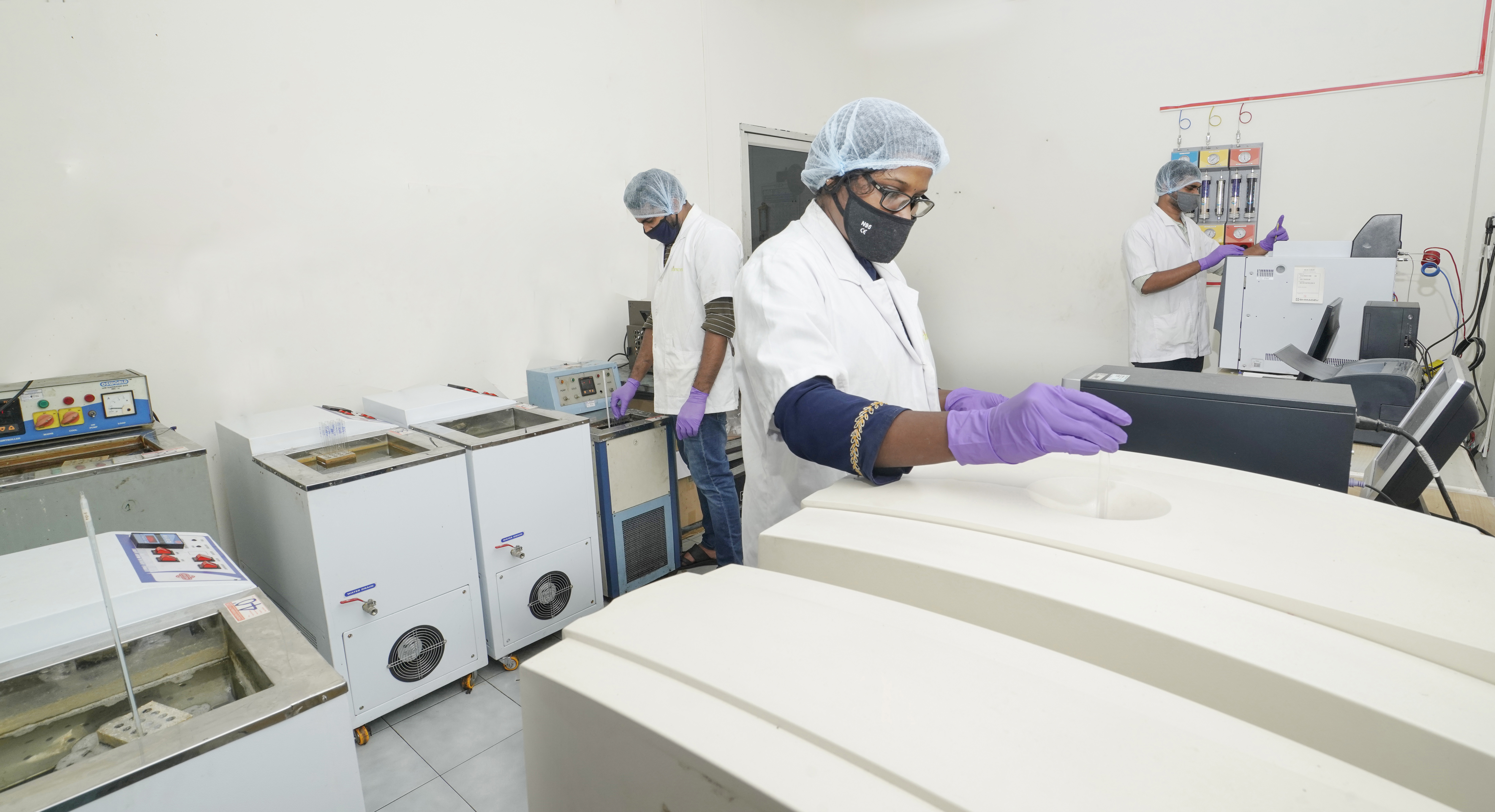 Flour Milling
Our flour milling plants are equipped with advanced R&D capabilities to develop new products, optimize the production process and enrich the product quality. From sourcing the raw materials to implementing stringent testing protocols, we never compromise on quality. Our R&D tools include;
Alveograph – To measure the extensibility of the dough
Diastograph (integrated)– To test dough's resistance to stretching
Farinograph – Measures flour stability and strength
Extensograph – To measure the extensibility
Amylograph – To assess the degree of gelatinization
Falling number device – To check enzymatic activity
Damage starch device – To determine the starch damage in flour
Gluten washing device – To measure the quantity and quality of gluten
Ready to Eat Products
Our R&D team develops clean-label ready- to- eat products to ensure the desired taste, quality and shelf life. We offer products tailored to meet the unique requirements of our customers. Our R&D department is well-equipped with a wide range of versatile machinery that can measure various parameters of oil and flour. We adopt an open mindset and an open innovation methodology, which involves going out into the market to understand our customers' needs and working backwards in the R&D process to develop products that meet those needs.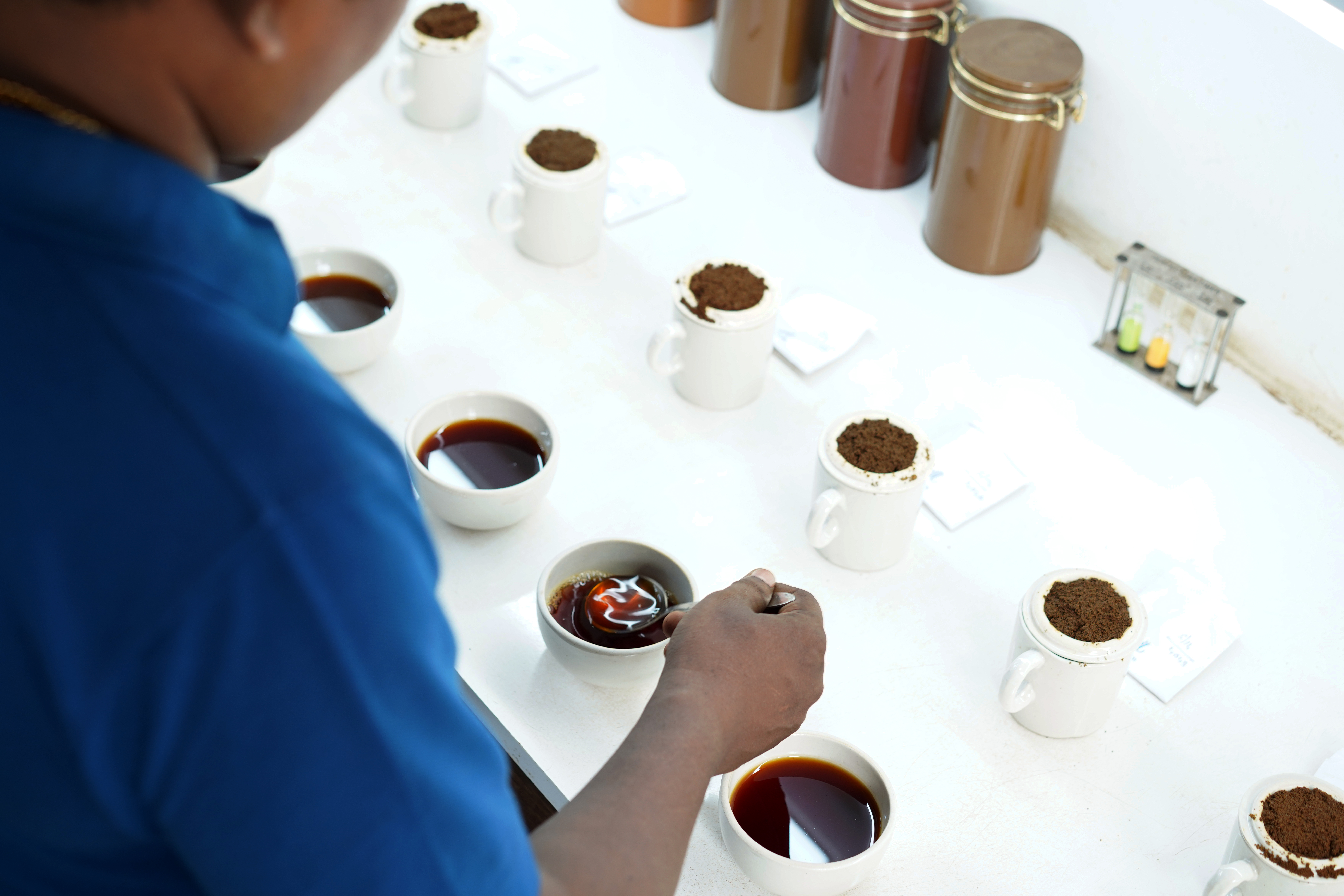 Tea Products
Our experienced team of teas tasters and blenders ensure that the best tea from the country is sourced in our products. Tea tasting is done on a regular basis to ensure the final products has the best liquor and aroma. To ensure quality consistency coloursortex has been installed in the factory. Moisture and granulation is also checked . All these processes and quality check make sure the customers receives the best teas.
Bakery Ingredients
Our competent R&D team with core expertise in the formulation of cake premixes, confectionery products, and other bakery ingredients focus on innovation and excellence. They constantly work on developing new and improved bakery ingredients that meet the evolving needs of the market. By leveraging their expertise in ingredient formulation and staying abreast of the latest industry trends and technologies, Parisons offers an entire gamut of high-quality bakery ingredients that make customers achieve splendid results in their baking endeavours.
Quality Certification
Quality certification is the process of verifying that a product or service meets specific
standards of excellence and consistency.
Edible Oil
ISO 22000-2018 Certification
AGMARK Certification
GMP Certification
FSSAI Certification
Tea
Rain Forest Certification
Trust Tea Certification
FSSAI Certification
ISO 22000-2018 Certification
Flour Mills
FSSAI Certification
HALAL Certification
ISO 22000-2018 Certification
Ready To Eat
Products
FSSAI Certification
ISO 22000-2018 Certification