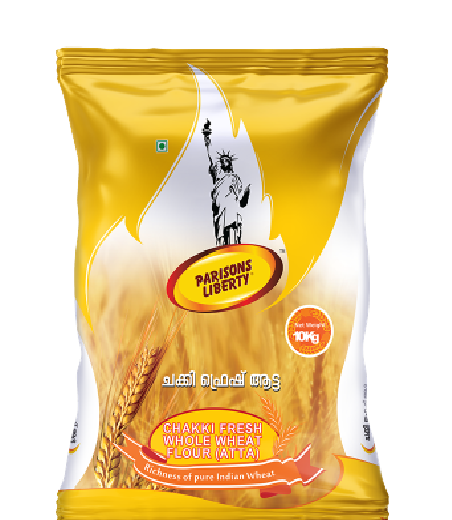 PARISONS LIBERTY CHAKKI FRESH ATTA
Liberty Chakki fresh atta is made from selected farm fresh golden brown Indian wheat  from the choicest granaries in India. We preserve the delicate balance of precious vitamins, minerals, proteins and carbohydrates of the wheat grain in our atta. Untouched by hand and hygienically packed in state of the art chakki mills to provide you the best chakki fresh atta to suit your cooking needs.
HEALTH BENEFITS OF CHAKKI FRESH ATTA
Good source of Dietary fiber
Good source of Proteins
FEATURES
Excellent taste
Low moisture content makes chapathis last longer
Extended freshnessAvailable in – 1kg, 5kg, 10kg
PARISONS LIBERTY MAIDA
Parisons Liberty Maida provides the perfect ingredient for making wide variety of delicacy's. Liberty maida is suitable for bakery products and home preparations alike. This flour can be used for making Kerala Porotta. Our maida has less dough development time with excellent extensibility and sheeting properties. We get brighter Porotta with excellent layering & softness retention
FEATURES
More final product yield
Extra softness to final product
Texture and optimal moisture level
Longer freshness for final product

AVAILABLE  IN – 1KG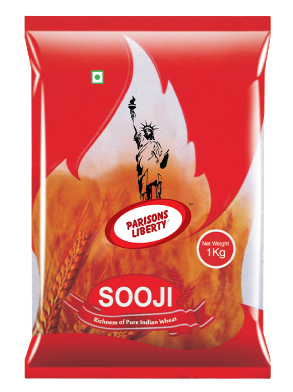 PARISONS LIBERTY SOOJI
Parisons Liberty Sooji is made from select high quality wheat. The sooji is Coarse, Granular, White & Free flowing. It is uniform and easy to cook. The product is soft, distinct, non sticking and easy to cook.
FEATURES
High granule size
Easy to cook
Excellent taste

AVAILABLE IN – 1kg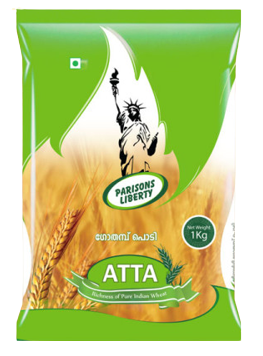 PARISONS LIBERTY WHOLE WHEAT ATTA
Parisons Liberty Atta is made from the finest of ingredients to preserve its natural goodness and purity. Regular intake of wheat helps control obesity, reduces risk of type 2 diabetes and improves the body's metabolism. It is rich in nutrients, vitamins and minerals. The soft texture of Parisons Liberty Atta makes  it ideal for making the softest and fluffiest chappatis and paratas.
FEATURES
Rich in protein as an individual can get 30% of your daily protein intake
Low in glycemic index which makes it suitable to regulate blood sugar levels.
Rich in dietary fiber which helps in lowering cholesterol levels in the blood.
AVAILABLE IN 1KG, 2KG, 5KG