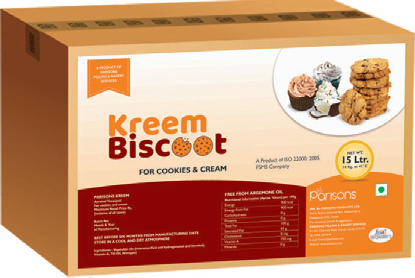 KREEM BISCOOT AERATED VANASPATI
For super premium butter cookies and biscuits
Kreem Biscoot Aerated Vanaspati helps to maintain the taste of your premium butter cookies and biscuits for a longer time. It provides crispier, mouth watering biscuits and retains shelf life.
Available in : 14 Kg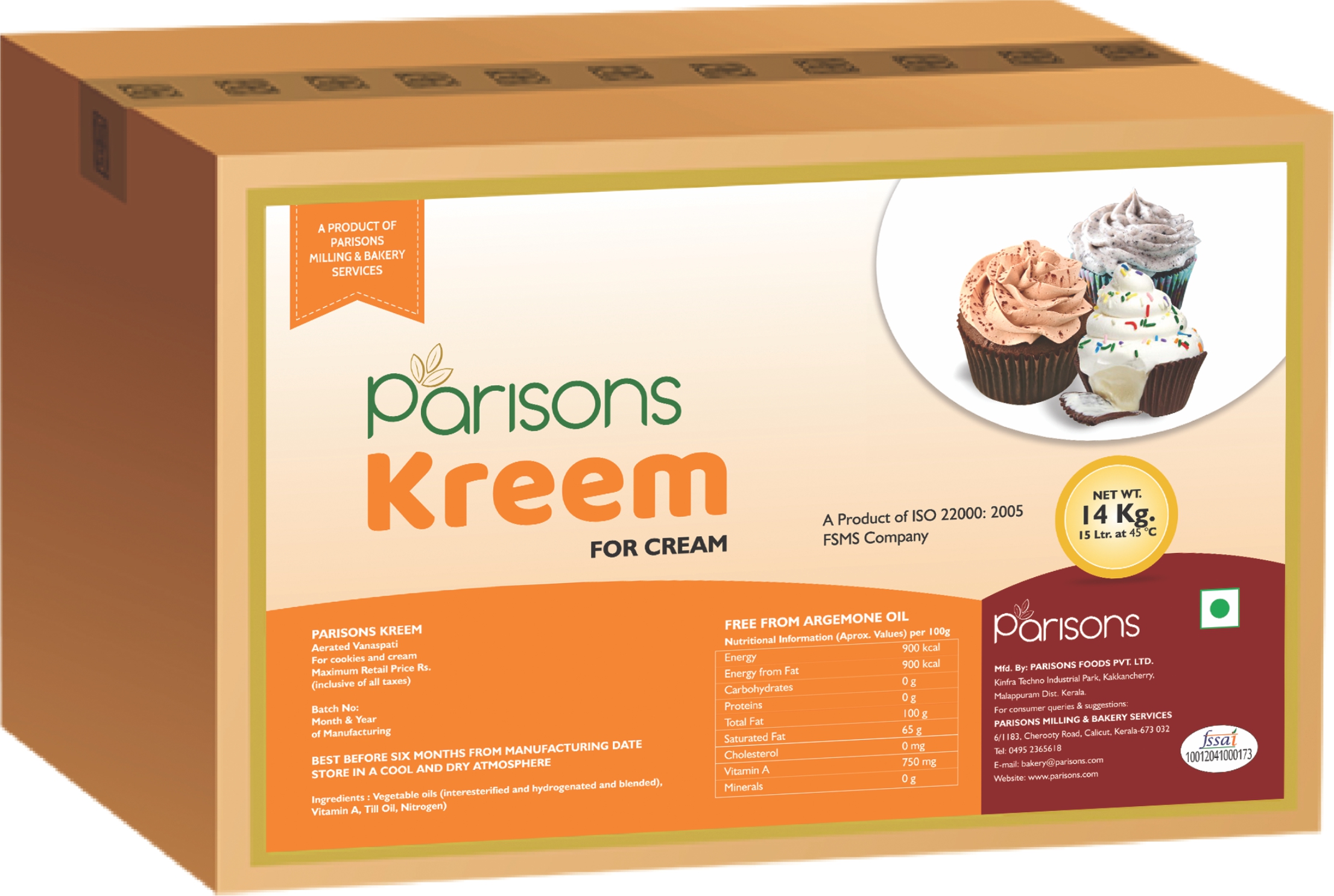 PARISONS KREEM
For Icings, Cream and Decoration
Parisons Kreem Bakery and Industrial Margarine quickly whip up into a smooth butter long. It produces higher volumes of icing and is easy to use. Parisons Kreem is a soft and light cream that melts in the mouth and is perfect for making your cakes look bright and attractive.
Available in : 14 Kg