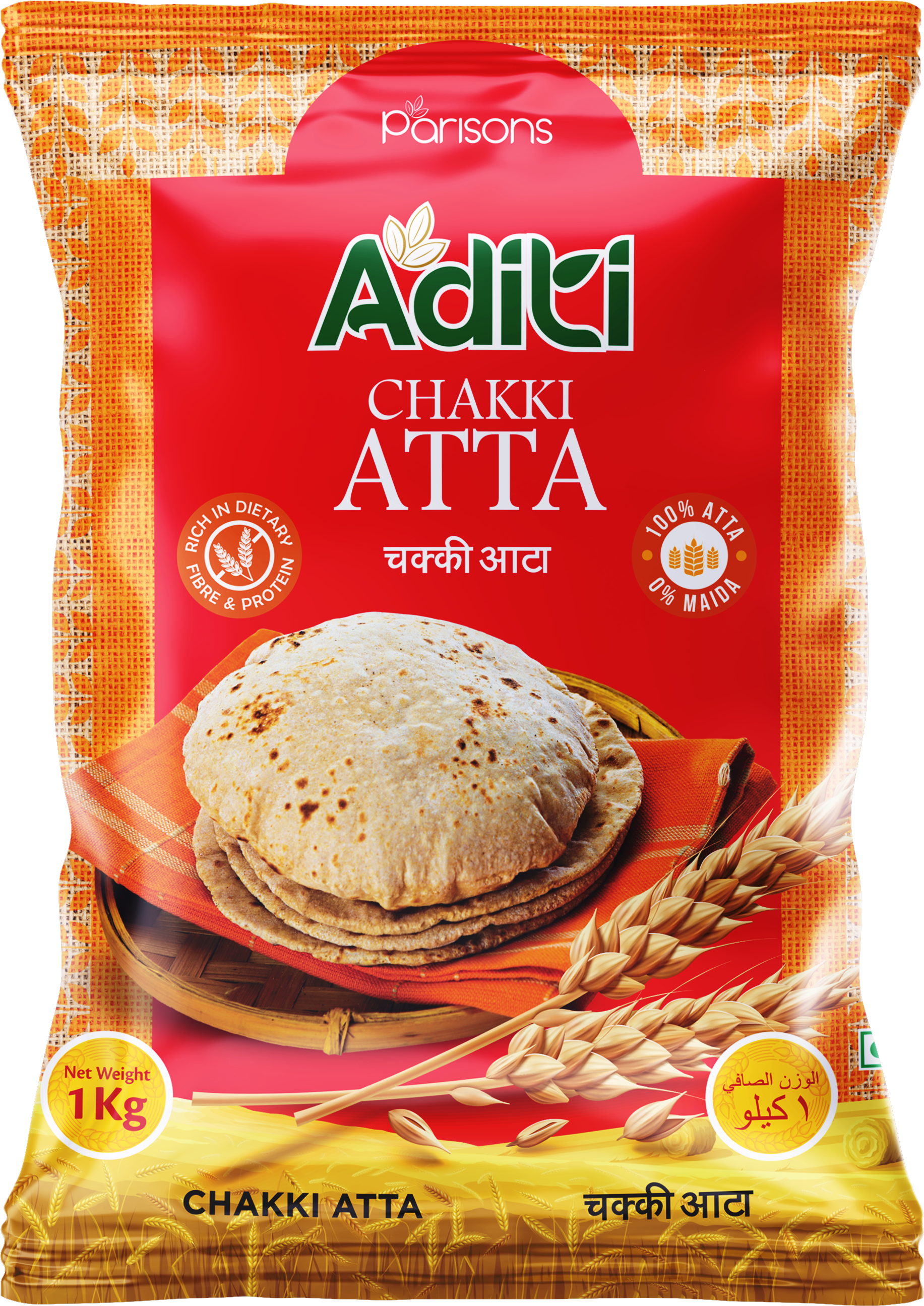 ADITI CHAKKI FRESH ATTA
Aditi Chakki fresh atta is made from selected farm fresh golden brown Indian wheat from the choicest granaries in India. We preserve the delicate balance of precious vitamins, minerals, proteins and carbohydrates of the wheat grain in our atta. Untouched by hand and hygienically packed in state of the art chakki mills to provide you the best chakki fresh atta to suit your cooking needs.
HEALTH BENEFITS OF CHAKKI FRESH ATTA
• Good source of Dietary fiber
• Good source of Proteins
• FEATURES
• Excellent taste
• Low moisture content makes chapathis last longer
• Extended freshness
AVAILABLE IN  – 1kg , 5kg , 10kg.
ADITI MAIDA
Aditi Maida is a high-quality, refined flour made from fine wheat grains. It is carefully processed under hygienic conditions, ensuring a pure and fine powder. This versatile all-purpose flour, also known as flour or all-purpose flour, is perfect for enhancing the taste and texture of various bakery items, including pancakes, bread, pizza base, parathas, puris, and other forms of bread. With its impeccable quality and versatility, Aditi Maida is a trusted choice for both sweet and savory culinary creations.
Make delicious Cakes and puffs and dishes

No added preservatives

No added artificial flavours
AVAILABLE IN  – 1kg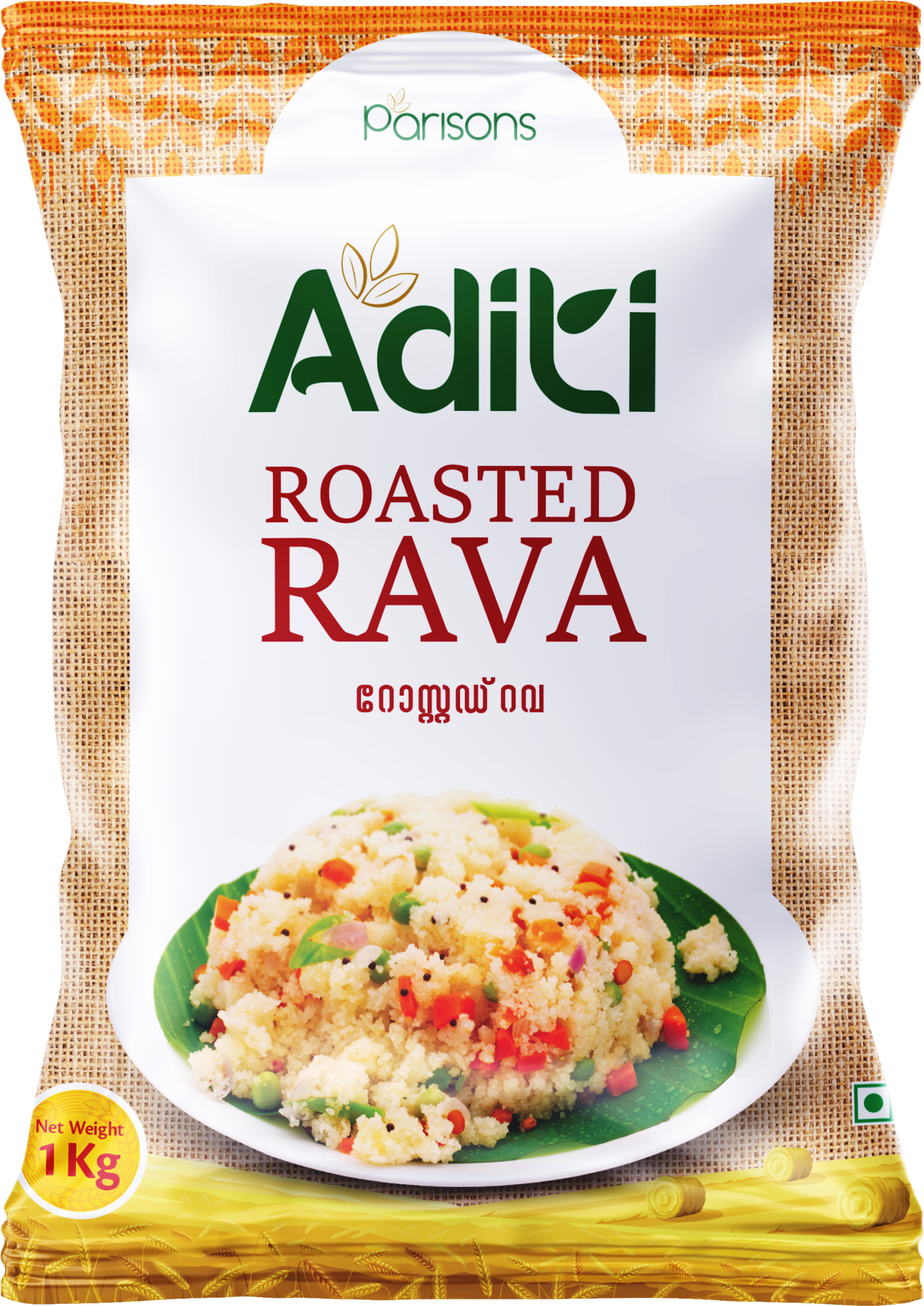 ADITI ROASTED RAVA
Aditi Roasted Rava is mainly used for preparing upma, pancakes, baby cereals, rava dosa and sweet dishes like kesari/ksheera. The product is made from select high quality wheat directly sourced from place of origin. The 'Air Roast Technology' used in manufacturing the rava helps preserve the goodness of wheat without nutrients getting lost during the roasting process. The roasting process in indirect heating and hence the rava does not directly touch the steel surface of the dryer.
HEALTH BENEFITS
• Source of minerals, proteins and dietary fiber
• Good source of Proteins
FEATURES
• Air Roast Technology helps preserve the goodness of wheat.
• Special wheat blend used gives good flavor to Upma made
AVAILABLE IN  – 1kg, 500g