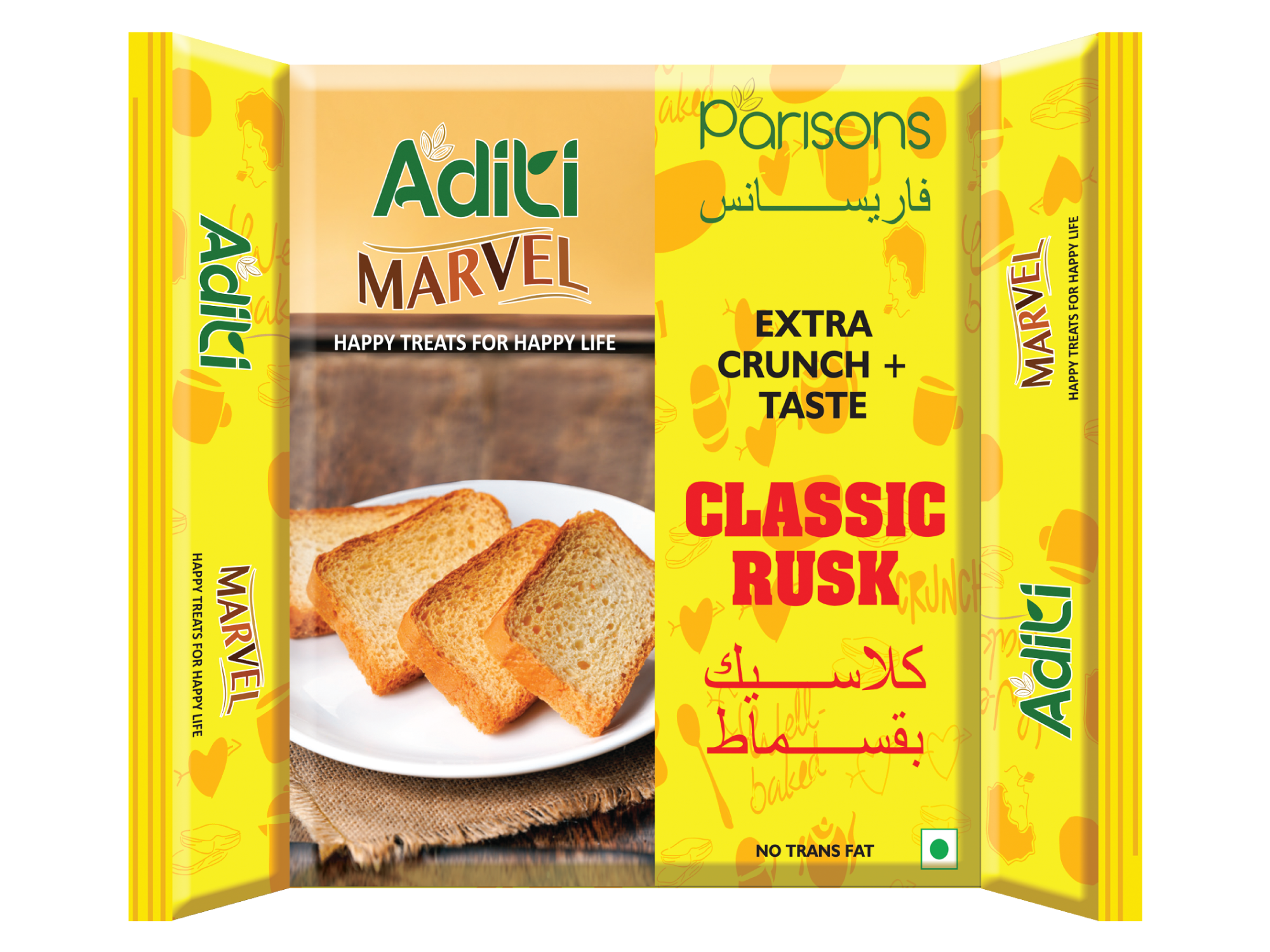 Aditi Marvel Classic Rusk
Aditi Marvel Classic Rusk is a delightful snack that promises the ultimate experience of crispiness and crunchiness. With each bite, you will be enchanted by the delectable flavors and the wholesome goodness packed within.
• Extra crunch and taste
• NO trans fat
• The perfect snack for your tea.

NET WEIGHT : 175 G
Aditi Marvel Bakery Rusk
Aditi Marvel Bakery Rusk is the ultimate snack to complement your tea time indulgence. Bakery rusk is a true delight, packed with the goodness of natural ingredients and the satisfying crunch that we all crave. Each bite offers a perfect combination of aroma and taste. Whether enjoyed on its own or dunked in your favorite hot beverage, this rusk is a timeless treat that will elevate your tea time experience to new heights.
Goodness of wheat cherished in the crunchy texture of these bakery rusks to fill each rusk with ample nutrition and nourishment
Enjoy these Adity Bakery rusk with a cup of tea to relish every moment of it.
NET WEIGHT : 175 G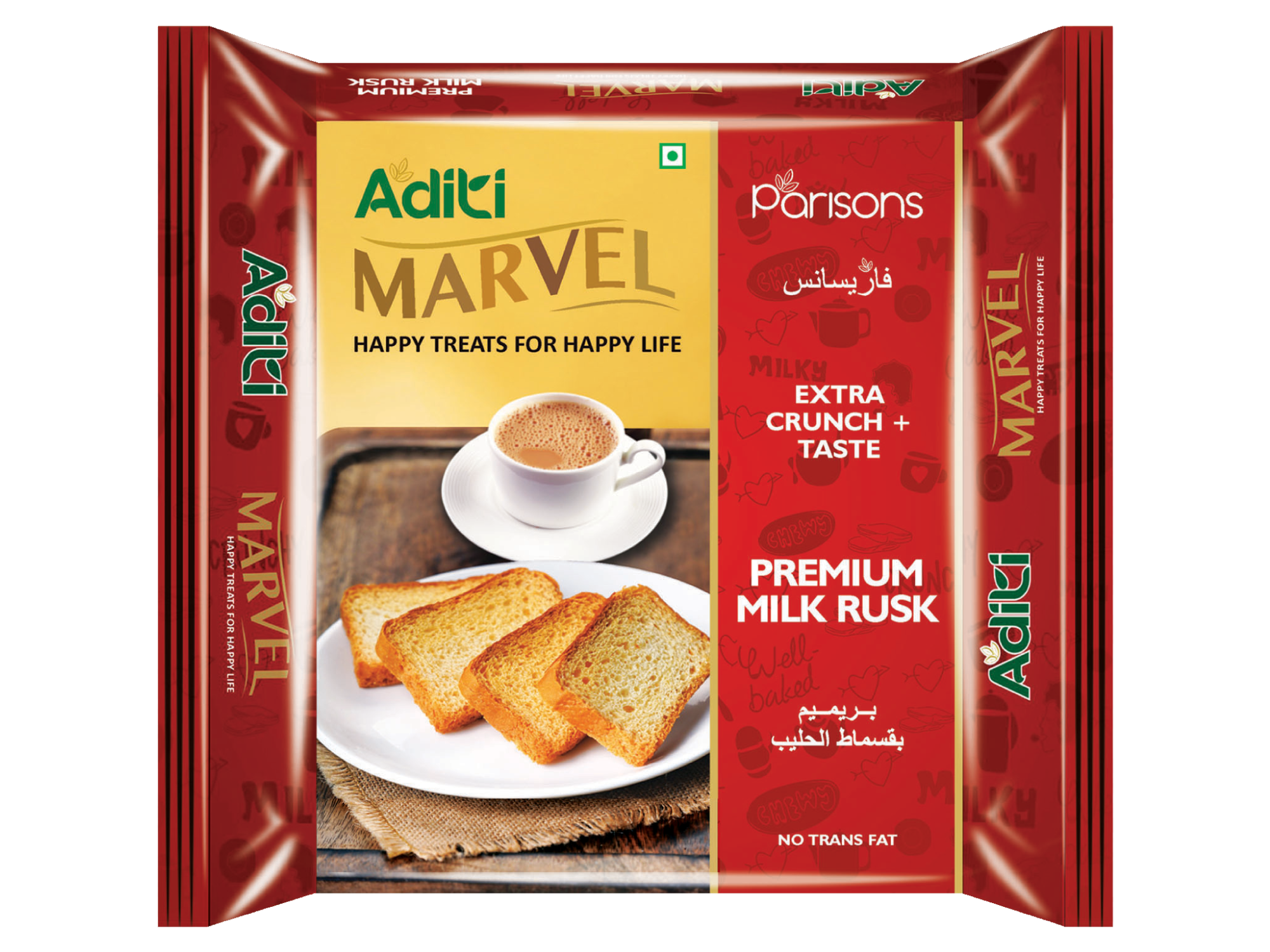 Aditi Marvel Milk Rusk
Aditi Marvel Milk Rusk is a double backed toastie with the goodness of milk and wheat. With each bite, you will be enchanted by the delectable flavors and the wholesome goodness packed within. The rusk's smooth texture and milky aroma add an extra layer of satisfaction to your snacking pleasure. Indulge in this treat and make your snack time more enticing Aditi milk rusk
FEATURES
• Extra crunch and taste
• Perfect snack for your tea
• NO trans fat
AVAILABLE  IN : 175G , 60G