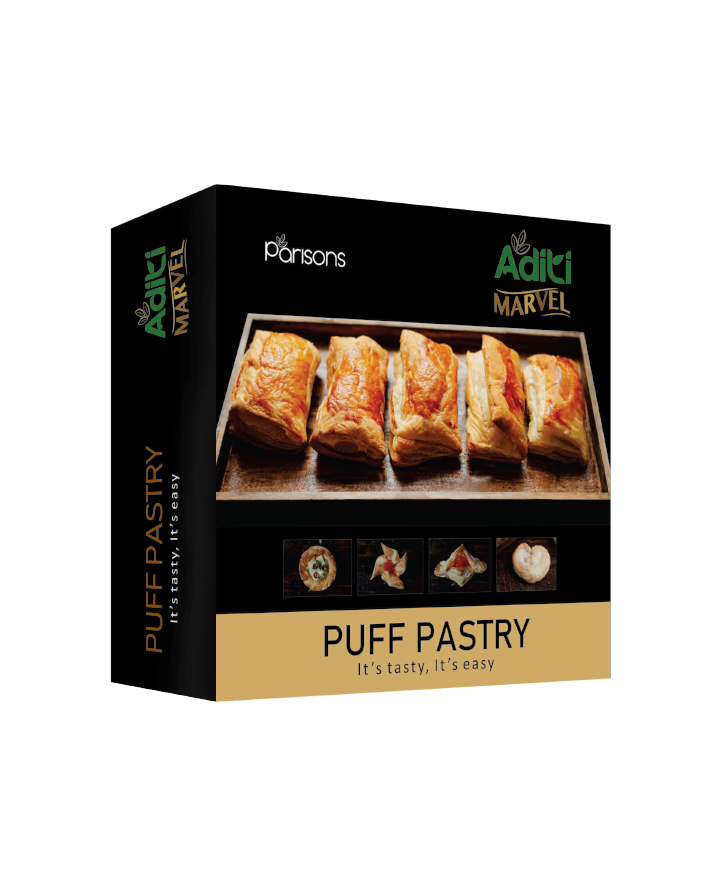 Aditi Marvel Puff Pastry
Product Description
Ingredients: Refined Wheat Flour, Water (R.O), Vegetable Fat (Palm), Sugar, Salt, Edible Starch, Flour Improvers (INS 1102, 1100, 300)
How To Use:-
Remove the inner pouch from the box and keep it in room temperature for 45 min-1 hr.
Once thawing is completed, open the inner pouch and remove the puff pastry sheets.
Apply the preferred filling and fold the sheets accordingly. Baking: OTG or Microwave Oven
Pre-heat the oven for 5-10 mins at 200 deg Celsius.
Place the pastry inside the oven over a butter paper or a baking tray.
Bake at 210 deg Celsius for 30 mins. Make sure the puffs has attained golden brown color and full baking.
Take out the Baked puffs from the oven.